Garage Door Spring Repair & Replacement
The garage door spring is often the first to fail in most brands and models of Garage Doors. The one reason for that being, the spring is under a tremendous amount of load. Some garage doors may have multiple springs to distribute the load evenly, which means that they last longer. However, garage doors with a single or dual spring setup often fail much sooner. That said, when the garage door spring fails, it needs to be replaced right away.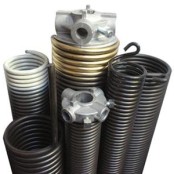 Quality Professional Garage Door Spring Repair Services
We have been offering professional garage door spring repair services for over a decade. During this time, our team has repaired and installed various types of garage door springs. However, our goal is to ensure that every spring we replace or fix is of the best quality to ensure reliability. That's why when we repair your garage door spring it is guaranteed to last a very long time. After all, quality does matter!
Garage Door Spring Replacement backed by a Warranty
Replacing a garage door spring may it be a single torsion spring or multiple springs is a difficult job. It requires an understanding of the garage door, its kinks and the possibilities of what can go wrong. That is why all spring replacement work is undertaken by a team. Having teamwork on repairs and replacement jobs helps to speed things up and ensure safety.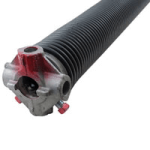 The Best Garage Door Spring Installation Service in Town
When you need a Garage Door Spring installed or replaced, look no further than us. We have been doing this for a very long time, and our crew are amongst some of the most experienced people in the industry. So, you can always be assured of the highest quality work.
Not to mention work that comes backed by a professional warranty that's trusted by hundreds of homeowners across the city.
CALL US TODAY TO FIND OUT MORE OR TO SCHEDULE AN APPOINTMENT.