Garage Door Repair Farmington Hills
Many people forget that they even have a garage door until it stops working. When the garage door does not work as it should, they often think it is because the door is too old or is defective. In reality, many garage doors fail because they were not professionally maintained or previously repaired. That's why people should always call professional Garage Door Repair Services like ours. Not only do we assure clients of a job well done but back the work we do with a warranty.
Honest and Quick Garage Door Repair
We have a reputation to uphold. That's why you can be assured that the estimates we provide are transparent. Our team is honest when it comes to ensuring that the repair work is carried out as required. That said, working as a team also ensures that no aspect of the repair is left to chance. That's why the garage doors we repair continue to perform flawlessly for years to come.
Reputed and Trusted Garage Door Service
Home and business owners continue to trust us to deliver quality work. That's why we are the first to be called when there is a problem.
We Make Garage Door Replacement & Installation Easy
Many homeowners may feel that getting their garage door repaired or a new one installed is difficult or frustrating. However, that's not the case with us. When you hire our team, you can leave it to us to figure out everything. Our clients can sit back assured that the work is being handled as it should.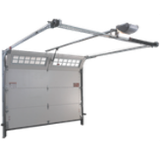 Annual Mandatory Garage Door Maintenance & Safety Services
As mentioned earlier, the best way to extend the life of your garage door is with Maintenance. We provide professional maintenance, which ensures that your garage door continues to perform flawlessly. If there is an issue, we fix it in time before it becomes the root cause of a more expensive problem. That way, we can help you save both time and money.
CALL US TODAY TO FIND OUT MORE OR TO SCHEDULE AN APPOINTMENT.